WE ARE OBSESSED ABOUT MAKING PERFECT SHOES
We don't have a quirky start-up story to tell you, and we are not storytellers anyway.
Leather CROWN are shoes made by people who have spent their lifetime in the world of shoes. Not because of a sudden inspiration, not because we were bored of other jobs, not because we want to save the planet, not because we always dreamed of a career in fashion. Our Oscar "il Divino" was a shoe-designer before shoe-design became a profession. The crew in our own factory collectively carries centuries of knowledge about making shoes.
We know how to design and make shoes perfectly, that's the only truth.
We have a history of making some of the best luxury shoes ever seen. Since sneakers became a luxury fashion item, we decided to make the best sneakers, to be offered to you at an intelligent price. It's our nature, we have the best materials, the best people, the best eye, a fastidious habit of perfectionism, and they come out beautifully.
Enough said. See our own shoes. They are the story.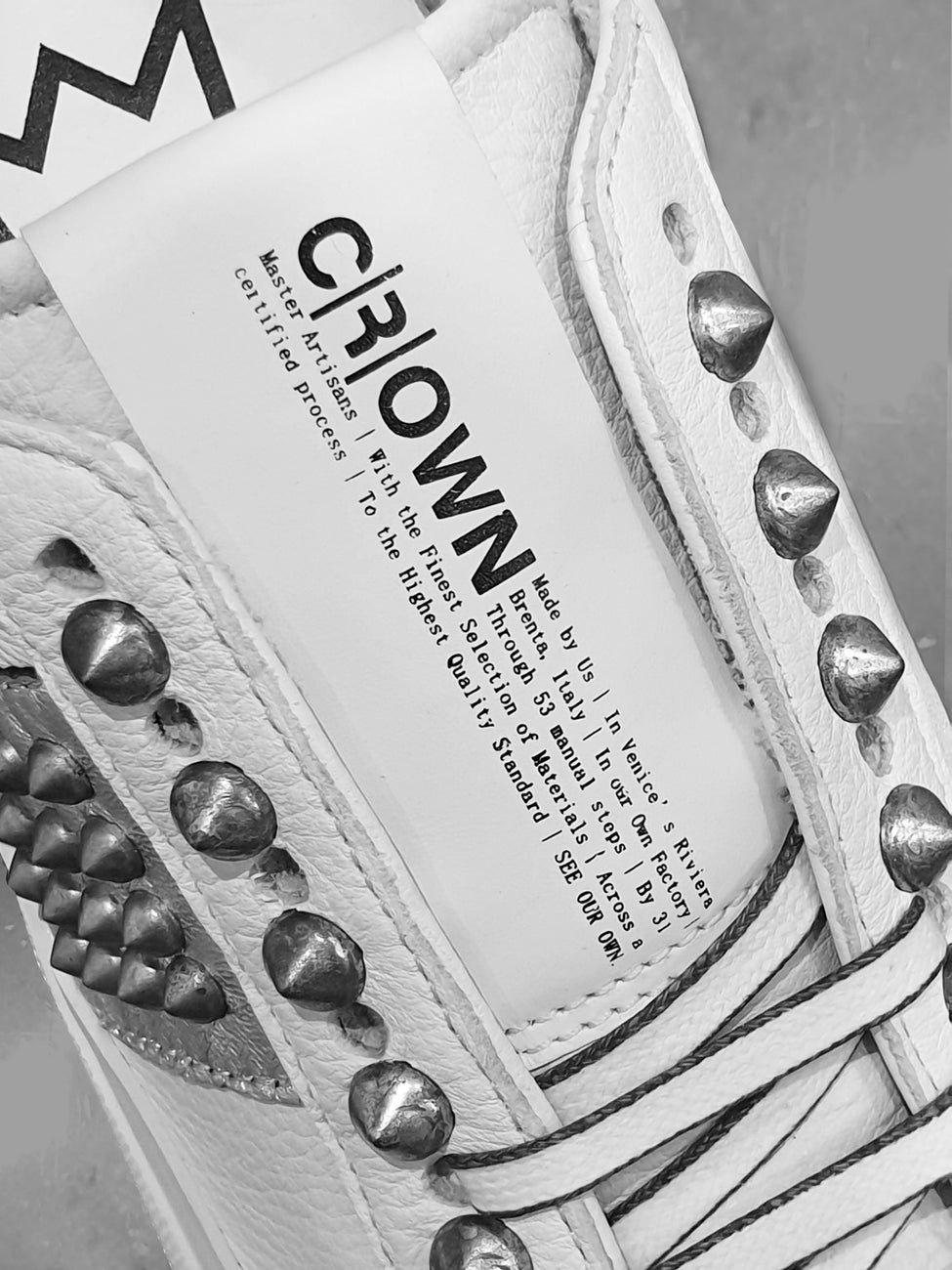 THE TRUEST MADE IN ITALY
Made in Italy is great, the best. But we want to be more specific.
Leather CROWN are made in Venice's Riviera Brenta by us, in our own factory, by our own people, with materials sourced in Italy.
Everything is done in house: design, engineering, and crafting. Everything is sourced locally. We control, track, certify and guarantee every tiny bit of your shoe.
Here you are buying directly from those who are making your shoes. This is NOT a new brand that "went to Italy to find the best manufacturing partner".
We are one of the outstanding Italian luxury shoe companies, since the 60s.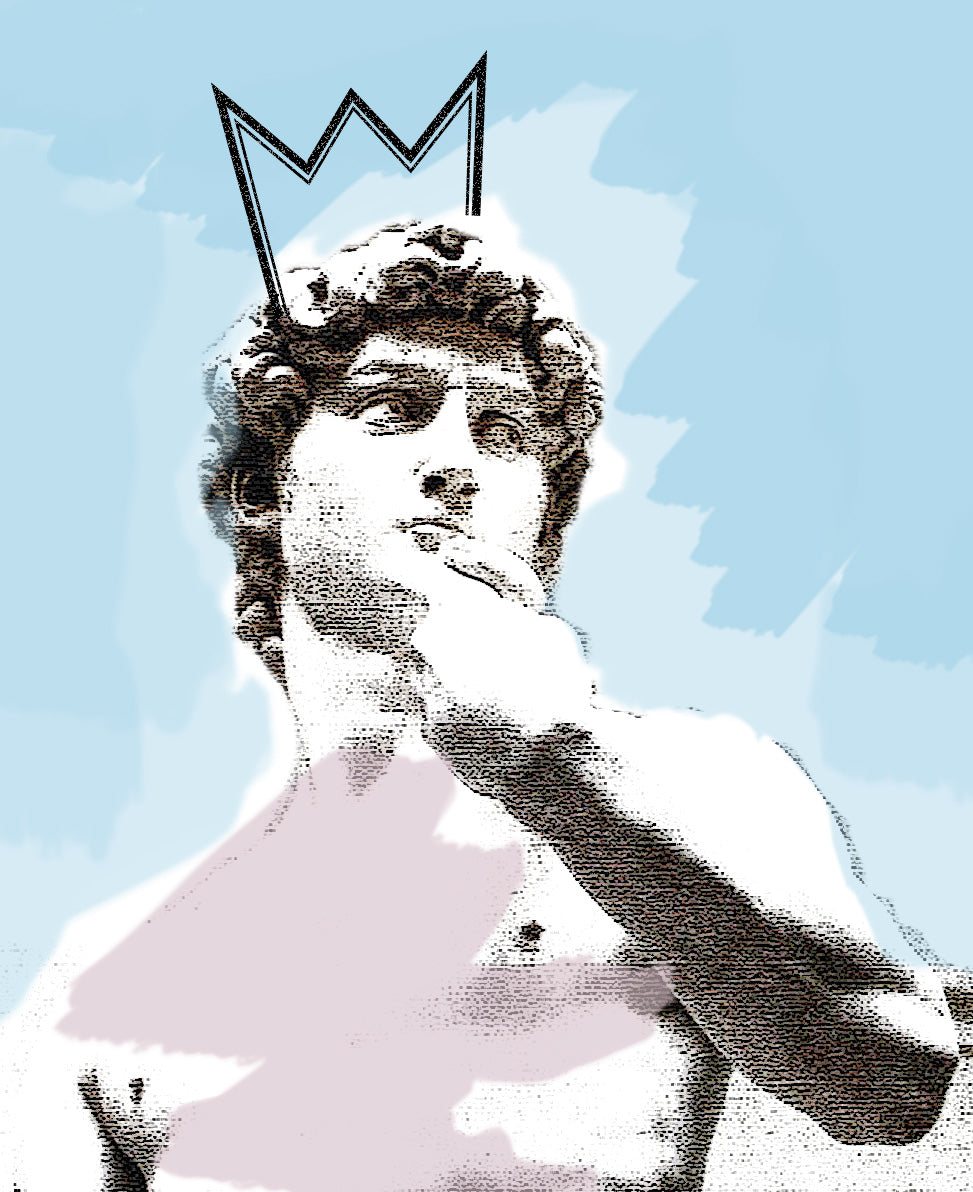 THE HANDS BEHIND ''HANDMADE''
"Handmade" means little to someone who knows shoemaking. All leather shoes are made by hand, they cannot be machine-made (nor leather bags, nor footballs: this is why most of them are made where manual labor is cheap).
All paintings are made by hand, it is not this that makes them good paintings.
Quality is about whose hands are making your shoes.
What knowledge, experience, training, passion is moving those hands? What culture, intent, technology, secrets, archives, perfectionism lead them?
Leather CROWN are made by our highly specialized artisans, a very select crew, that have been with us for decades, in one of the most revered luxury workshops in Italy. The best hands in the business.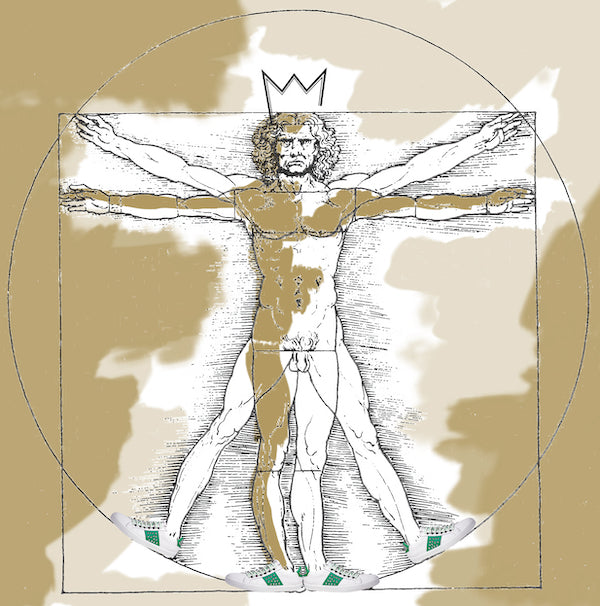 SUSTAINABLE PRODUCTION FOR REAL
We champion Italian and EU law and standards regarding labour, waste, health and environment. They are the world's strictest, and yet we adopt even higher standards than those required by law (SA8000 certification, Ethical Code of Conduct, Employees' Benefit Program).
Because this is truly made in Italy, there is none of the risk and grey areas you have when you source from countries with lax labour and environmental standards.
To put it in numbers, one sustainable shoe brand famously explained that the full production cost of one pair of sneakers from their factory in Brazil was 20 USD. Well, that amount is not sufficient to pay 40mins of salary to our people in Venice (average cost with tax & benefits is 28 Euro per hour). Compare that!
Here you are buying the work of Italian master artisans, properly paid, in a proper work environment, with no shortcuts.
THE INTELLIGENT PRICE
Why CROWN is the Smartest Italian Sneaker
The level of quality and resources that go into these shoes are the same, if not above, those used by only a few of the top luxury houses.
With the utmost respect for those who decide to produce with a lower cost base, or supply shoes from mid-tier producers, there is no arguing that these shoes are a top quality artisan product, comparable only to products that are much more expensive.
We are able to offer them at an intelligent price because we don't spend a huge marketing budget every year to create a fabulous image and we adopt a lean distribution model.
To be clear: it would be great to have a fabulous and glamorous image and for you to be willing to pay two times as much for every pair. We're looking forward to that!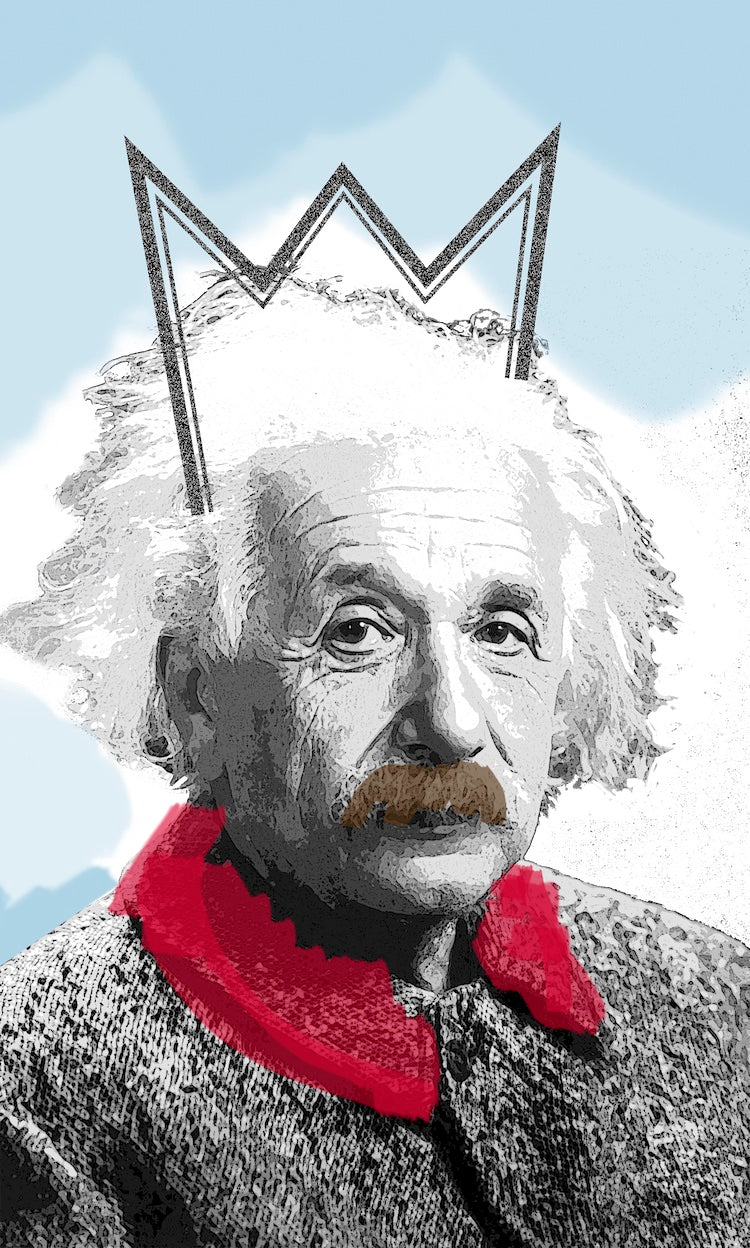 SHOEMAKING AT ITS HIGHEST
CROWN are designed with the belief that there is right and wrong in shoe design, it's not all about current fashion. And the belief that you know this after having practiced for decades and been blessed with talent. The reason why CROWN look perfect is because we know perfect, and every line is sculpted with attention to a quarter of a millimetre.
Then, they are made to perfection.
First there is the quality of the materials, outside and inside, that you can touch and feel immediately.
Moreover, hidden to the eye, there is the superb craftsmanship, like the workings of a fine watch - as precise on the inside as on the outside. A number of choices were implemented and refined to make a comfortable and durable shoe. For example our trademark insole that creates a 20mm lift. Lift the insole, and you can see how the upper and the bottom are sewed together in a "sock".
CROWN are shoes of SUBSTANCE, at every step: design, engineering, making.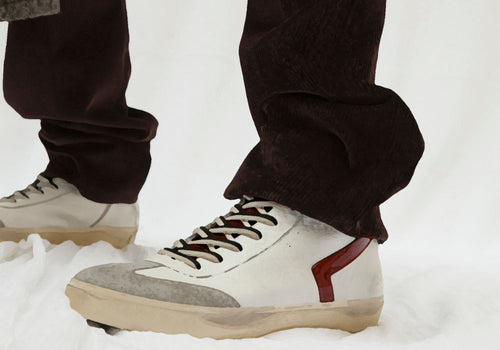 Learn about our values, our ideology and our creation process. 
Leather Crown sneakers made in Italy